Banks have to abide by a lot of rules and regulations. Furthermore, these rules and regulations can change with time. When this is combined with evolving customer expectations, it is obvious that banks need to rely on detailed tracking. There are countless documents that banks need to track on a daily basis. For example, banks are responsible for keeping track of commercial loan files, tax returns, customer financial, closing statements, loan applications, flood zone determinations, and anti-money laundering documents. It is easy to see how this can be just about impossible to do manually. As a result, many banks try to use the built-in tracking system that comes with their core programs.
Unfortunately, these systems are typically not enough to get the job done. They have minimal tracking capabilities, and banks quickly outgrow their applications. As a result, financial institutions need to look at alternative tracking options. That is where a detailed tracking system from SmartFile can be helpful.
If you are looking for a detailed tracking system that can help you keep track of all the financial information related to your bank, you should take a look at some of the features provided by SmartFile. What are a few examples, and how can this advanced program help you keep track of all of your confidential documents? Make sure they are organized and routed to the right place with the capabilities provided by SmartFile.
Transfer and Storage Encryption
One of the first benefits of using SmartFile is that every file will be secured with at least 128-bit encryption while in transit. When a file is at rest, it will be protected with an even more powerful AES 256-bit encryption. This makes the files just about impossible to crack, ensuring that all of your confidential information is adequately protected.
Transfer storage and encryption are essential with detail tracking because you will be able to keep track of all of your documents in real-time. Some of the benefits of going with transfer and storage encryption from SmartFile include:
All of your encryption keys are 100% controlled by you. You do not have to worry about going through a service or updating your hybrid cloud services to access your keys. You have them, and you decide what you do with them. This increases your level of protection.
Furthermore, you have the power to delete your encryption keys if you want. You may want to do this because no one will be able to unencrypt your files, making sure they are appropriately protected.
You also have additional powerful tools to protect your data at rest and while in transit. For example, you will have an HP 440 card that encrypts your files. If someone tries to walk off with your server, they can not get access to the files because they are locked down even when they are in storage.
Of course, you will have access to plenty of other protection tools as well. This includes basic password management tools, which you can use to ensure everyone uses strong passwords and updates them regularly. This is another layer of security that you can use to protect your files while they are at rest or in transit.
Monitoring and Reporting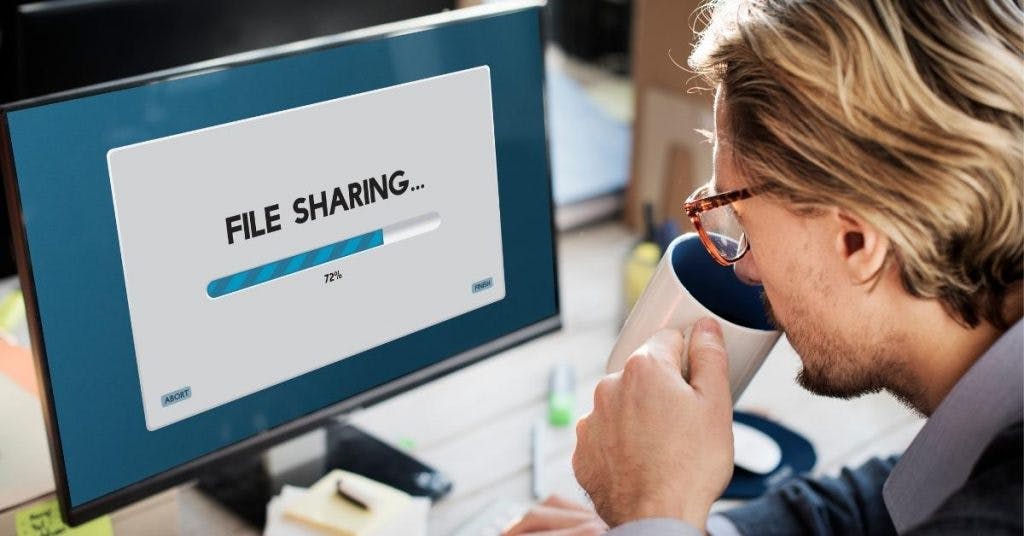 Next, SmartFile will also give you access to detailed monitoring and reporting features. If you really want to make sure your files are protected, you need to know who is accessing them, when they are accessing them, where they are accessing them from, and what they are doing with the information. If something happens to one of the files, you need to know who was responsible, what they did with the file, and how you might be able to respond to these issues.
With access to a detailed log, you can identify any outliers. For example, is there an IP address that doesn't make sense? Is there a geographic location that doesn't quite fit? Even though you might have employees who work remotely, you can still identify IP addresses and accesses that look a bit unusual. The faster you can respond, the easier it will be to protect your confidential information.
Some of the ways SmartFile allows you to take action with monitoring and reporting include:
Global Security Controls: You can create privileged accounts that give you the ultimate source of truth. You can see and control everything related to your financial documents. This visibility allows you to take preventative actions to stop someone from stealing your information.
User Authentication: You need the ability to manage all of your user accounts down to the finest detail. That is where granular user roles and permissions are important. You should only give someone access to the data if they need it to do their jobs. This is an important part of limiting potential risk. With access to detailed user authentication powers, you will always be in control.
Automation: Even though you want to be in control, you also need to save time. Automation can help you do that. You can automate a lot of your tasks by hand, but you can also set up the account to receive alerts when something goes wrong.
Reporting: Of course, you need to have access to reporting features as well. You need to know how often a file is accessed, who is accessing it, how many downloads and uploads are taking place, and when they are taking place. This is important not only for your edification but also for government compliance.
These are just a few of the many benefits that come with monitoring and reporting features from SmartFile. Make sure you take advantage of these options to help you protect your confidential information through detailed tracking.
Options for Connections: HTTPS, SFTP, or WEBDAV
Another way you can protect your files is by taking advantage of numerous connection methods. Even though you probably are used to traditional connection methods, you need to make sure your files are properly protected by using the right level of security. If you want to improve your security, you should only give your clients access to the connection methods you prefer. This could include HTTPS, SFTP, or WEBDAV. This is a simple way for you to improve your business information security, and it can help you track your information as you share it with other people.
There are other ways you can protect your files as you share them with your clients. They include:
Make sure you explain to your clients why you are asking for a certain connection method. If they understand that you are doing this to protect their information, they will be more likely to agree with them.
Explain to your clients and employees that it is important to protect them against phishing attacks. Even though you may give your clients and employees access to some information, you do not want them to surrender their credentials, or this could place your other files at risk.
You also need to take advantage of the best file-sharing solution available. That is exactly where SmartFile can assist you.
Make sure you only use the connection methods that you are comfortable with. That way, you know that you are in control, you have access to detailed tracking information, and you can follow your files as they move through cyberspace.
Custom Branding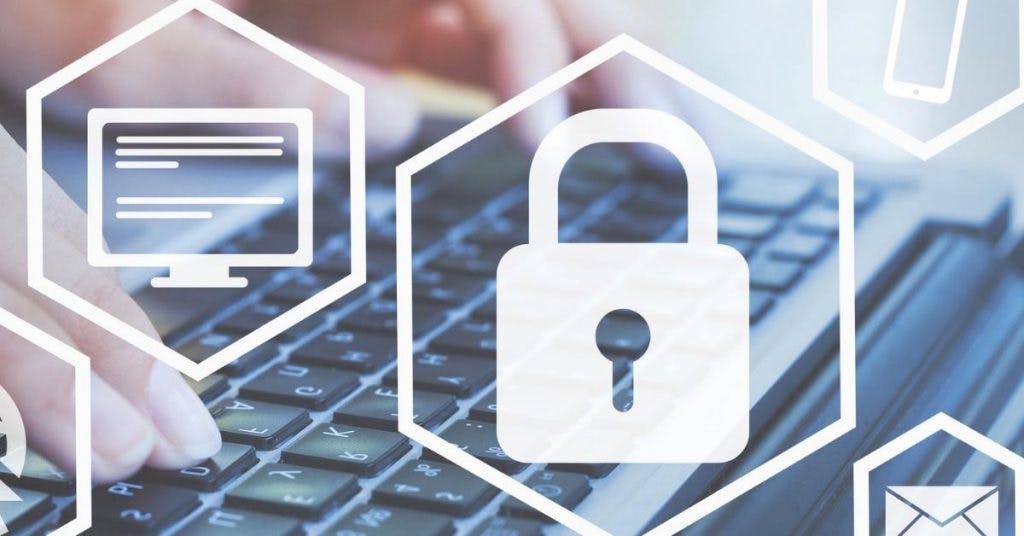 If you decide to go with SmartFile, you will also have access to custom branding options. Your branding is the image that appears when your clients use your web portal. It is important for you to use your logos and colors to make sure your clients know who they are working with. You can even create a custom CSS to make sure you put forth a professional look when you interact with your clients.
People are cognizant of how they share their information today. When they visit your portal, they want to know they aren't going through a middleman. Instead, they would prefer to work with you directly. The fewer moving parts there are, the safer their information will be. You need to take the same approach when it comes to your financial institution. If you go through a middleman, you may not know who is accessing your files, where they are sending them, and who is reading your confidential information. Custom branding can be a major benefit to banks that are looking for help with detailed tracking.
The reality is that if you use a middleman, you are putting your information at risk. Some of the biggest risks of using a standard file-sharing platform include:
There is a greater risk of a data breach. Even though you take the proper security precautions, not everyone else does the same thing. As a result, your information could be put at risk if you decide to use a standard file-sharing platform.
You probably vet all of your employees carefully to ensure they are qualified to work in your institution. Not every other institution does the same thing, and user error could place your information at risk. Instead, you need to go with an advanced file-sharing platform that allows you to keep track of who is accessing your files and where they are going.
If you use the best file-sharing platform available, you also have access to much stronger security measures. You have exceptional cybersecurity both inside and out, which helps you stay in control of your financial data.
A consumer-grade file sharing platform could also place you at risk of being found in violation of compliance measures. If you work with a consumer-grade file-sharing platform, and they share your information with someone who shouldn't see it, you could still be held responsible for this. Therefore, you need to retain control over your confidential information by using a detailed tracking platform, such as the option from SmartFile.
For all of these reasons, you need to work with SmartFile to help you keep track of your information. You have access to multi-site options, and you can use network storage connectors. That way, you have a greater degree of control regarding your confidential information, who accesses it, and how you track it.
Take Advantage of Unlimited File Sizes
If you decide to work with SmartFile, you will also get access to unlimited file sizes. It can be frustrating when you realize that you have reached a size limit. You have a lot of large documents, including government documents and financial statements. Sometimes, they are too big to work well on other platforms. If they are too large, they could be placed at risk. You do not want to have this financial information stolen, so you need to work with a platform that doesn't limit the size of your files.
With SmartFile, this is no longer going to be an issue. You have unlimited file sizes, and you can store as many documents as you like. All of them will be protected the same way, and you will have control over the security measures. This will give you, your employees, and your clients the confidence that you are protecting their information, tracking it closely, and prioritizing their security.
Work With SmartFile for Detailed Tracking
In the end, these are just a few of the biggest reasons why you need to work with SmartFile for detailed tracking. In financial industries, such as investing, insurance, and banking, customers rely on a trusted brand to help them protect their sensitive data. If you do not have the proper security measures in place, data breaches will become more common, and your customers will lose faith in you.
If you take the right measures by partnering with SmartFile, you can foster that relationship while customizing all of your tracking and security features to meet your needs. Take a look at what SmartFile can do for you, and make sure your information is adequately protected. Learn more about our features.