Creative agencies are no small operation—they offer a wide range of services from brand and marketing strategy, to the creative approach, to digital solutions. Naturally, these agencies must share large files between clients, contractors, and other team members on a regular basis. With so many file management options available on the market, note that the best option for each agency will vary depending on its needs. 
To pinpoint your agency's specific file needs, ask yourself a few questions. What are a few key points you should keep in mind if you are looking for a way to send large media files? What are the risks of large file sharing? When in doubt, remember that you can reach out to a professional if you have questions about how to protect your files in transit.
Invest in Professional Grade Filesharing
As you search for the best option for sharing files with your team members and clients, you need to use a professional-grade file-sharing solution. There are numerous reasons why creative agencies should trust a professional solution. These include:
Encryption
You probably work with confidential information regularly, and you need to make sure this is protected. One of the best ways to do that is to use a professional solution to encrypt your files in transit. That way, nobody can get in between your transmission and steal your information.
Speed
Time is your most valuable resource, and you must use it efficiently. Find a filesharing solution that can help you transfer files from point A to point B as quickly as possible. That way, all of your employees and business partners will have access to the files they need to do their jobs.
Customizability
Do you see projected growth in your agency in the near future? If so, you need to find an option that has customizable features. That way, you can customize your filesharing solution to meet your needs. Always take future plans into account when searching for a solution to ensure that it can grow with your company long-term. 
Leverage Branded Client Portals
First impressions are important, especially when it comes to your clients. Take advantage of branded client portals for an extra "wow factor." This is an imperative part of building a strong brand identity, putting your best foot forward every time. Additionally, you can leverage customized email signatures that can help you share files. This can save you time when interacting with your employees, customers, and business partner. If you would like to position yourself as an authority in the field, you should take advantage of branded client portals, which can go a long way toward helping you increase your footprint in the sector.
Get Organized with the Right Practices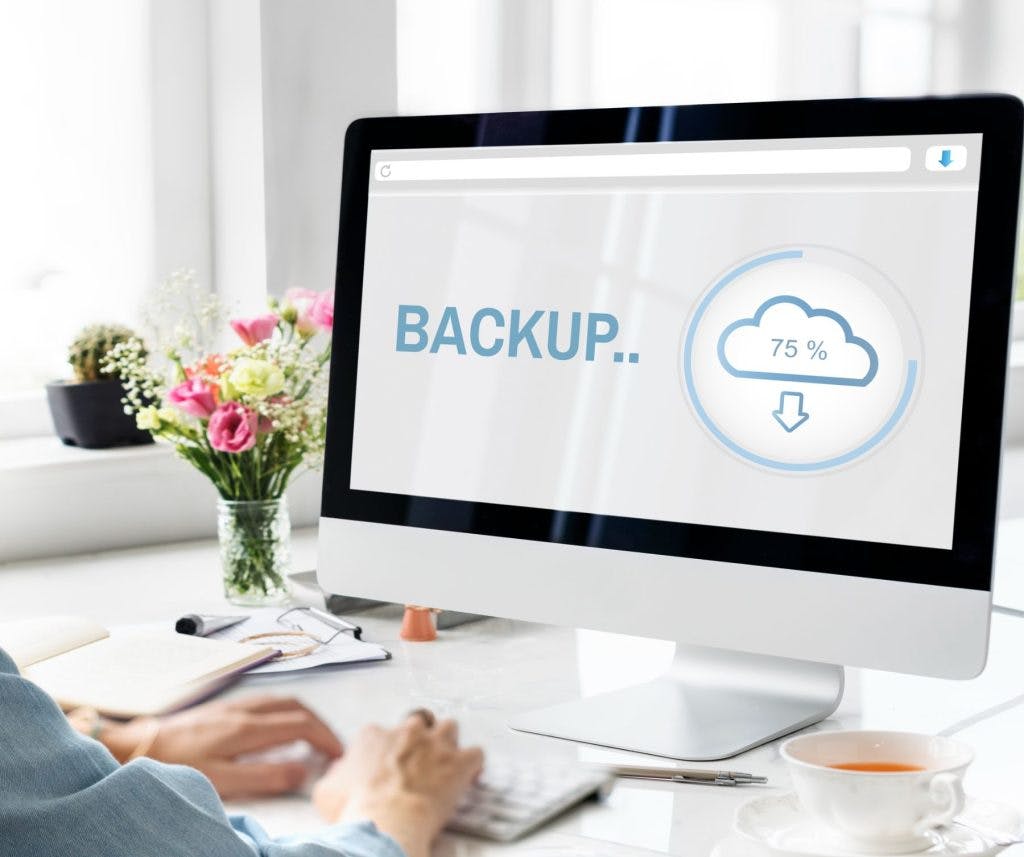 Professional file-sharing actually helps you stay organized. Are you tired of dealing with a cluttered desktop? Do you have a difficult time finding the files you need? If so, you need to go through spring cleaning on your computer.
There are several best practices you can follow, particularly with employees working from home.
Purge Files Regularly
Even though it can take a lot of work, you must purge your files regularly. Take a look at all the icons you have on your desktop right now. Do you really need to hang onto all of these files? If not, you need to remove them from your desktop. This will make it easier for you to find what you are looking for.
Backup Your Data
Of course, you need to back up your data as well. You never know when a natural disaster or hacker is going to strike, robbing you of your precious data! Follow the 3-2-1 rule when backing up your files. That way, if something happens to your information, you can restore it as quickly as possible.
In addition, follow file-sharing etiquette when you are managing your daily operations. That way, you will have an easier time finding the information that is required. Likewise, you can make the work of your employees easier because they can quickly find the files they need without the hassle.
Consider a Solution with Unlimited File Sizes
When running a creative agency, there is a good chance that your file sizes are tremendous, which can make them difficult to share. Even if the files are too big to attach to an email, there are other options available. Invest in a professional solution that can help you securely and accurately share your large files. 
Take Advantage of File Previews and Versioning
In agencies, there is a lot of collaboration between team members, meaning you will have multiple people working on the same file at the same time. Consider a professional solution that can help you take advantage of file previews and versioning. Some of the main benefits of working with a solution that offers file versioning include:
You can keep track of edits as you go along. You can view who is suggesting what changes and how this affects the file.
You can establish a paper trail that can keep track of which individual people are editing the file. You do not have to worry about losing track of the edits.
You will only have one copy of a file. You do not have to worry about which file is the most recent version. There are clearly marked file versions available.
You will have access to a comprehensive preview option. That way, you can see what the final version of the file looks like before you approve it.
It's beneficial to invest in a solution that tracks file versions for all of these reasons. That way, you can eliminate the problem of accidentally overwriting specific files. This can go a long way toward placing your business in the best position possible to be successful.
Manage the Review Process
Finally, consider a solution that will help you manage the file lifecycle. File sharing solutions can help you facilitate content management, making the review process more manageable. A few essential tips you need to follow while managing the review process include:
Always look for opportunities to delegate responsibilities. Place the right people around you if you want your agency to be successful.
You need to specify why you are suggesting certain changes. That way, your team members understand what they can do to improve the finished product.
Finally, you may want to save different versions of the same file. That way, if you need to revert changes down the road, you can make the process easier.
If you are looking for a stress-free file management solution, consider working with SmartFile. You can take advantage of numerous automation features that help you get the most out of your creative agency, and stay one step ahead of the competition. When you're able to expedite the review process, you will have an easier time meeting your clients' needs.
Trust SmartFile with Your File Management Needs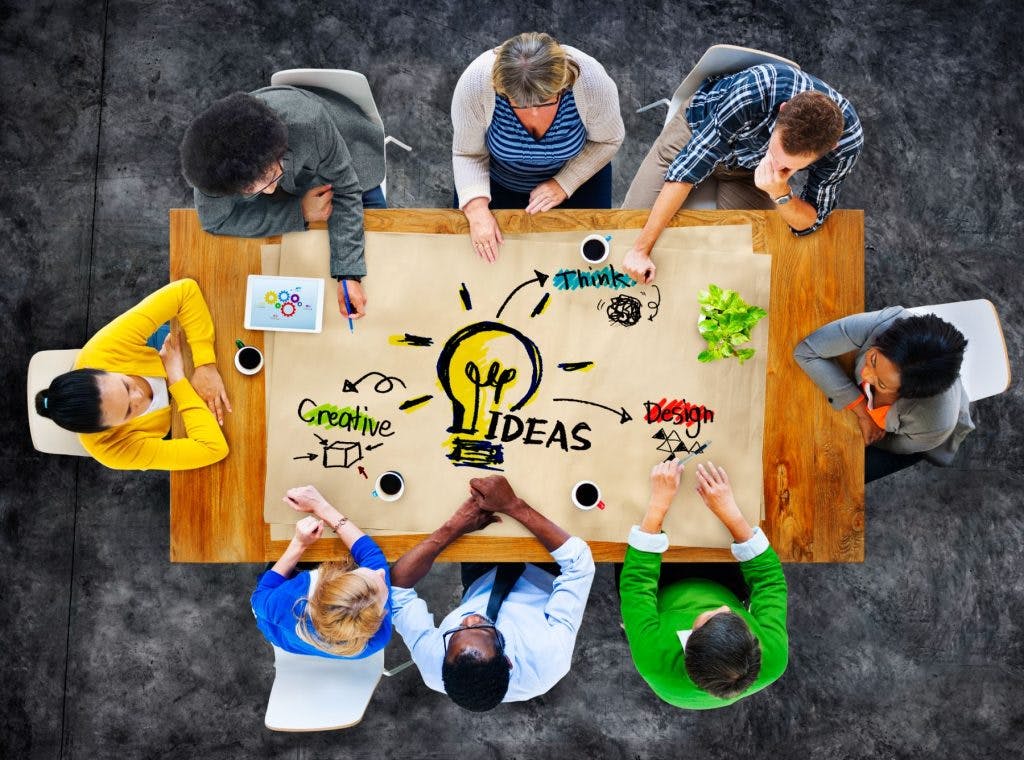 Creative agencies have many large file management needs, and we are here to help you address them. At SmartFile, we are proud to be one of the most trusted names in the industry, and we give you access to a variety of features that you can customize to meet your needs.
You may not know exactly what you are looking for, but we can help you with exactly that. We can make sure that we handle all of your file transfer needs while also ensuring that your security is protected. If you would like to learn more about how we can help you, contact us today to speak to a member of our team or start your free 14-day trial today!