As technology constantly evolves, it can be difficult for those who aren't IT professionals to keep up with the latest trends, terminology, and products and services. Yet every business is inextricably impacted by—if not completely reliant upon—technology and is therefore at risk of cybersecurity threats and compliance requirements.
As a business owner, project manager, compliance director, or even C-Level executive outside of IT, one may have a solid grasp of the need for IT security, regulatory compliance, and ongoing threats resulting from data breaches, hacking, and more; but will still be challenged with wading through complicated IT terminology in researching articles, forums, and potential product/service solutions for their specific company's issues.
It's no secret that IT risk management is a high priority for companies big and small. There has been a consistent flow of media surrounding companies that have been breached in numerous ways, including, Target, Equifax, HBO, Uber, eBay, Xbox 360, Saks Fifth Avenue, UNC Health Care, Chipotle, DocuSign, Washington State University, Deep Root Analytics, California Association of Realtors, and even the U.S. Congress—just to name a few.
The above list is but a small sampling of impacted companies.
A click on the links above will lead to articles ranging from IT security to local and national news to business publications and informational sources. 
It's important to note that security breaches do not discriminate against certain industries. The companies impacted by these breaches range from the food industry to retail stores, healthcare to education, governments to software companies, and more. Virtually, any industry can be targeted by cybercriminals. 
A recurring theme in each of these articles is how each company could have done more to protect its corporate and client information. Although each breach varies, some articles reported that companies attempt to cover up the full extent of their security breach issues, while other articles reveal lawsuits from customers and remuneration for breaches—resulting in a consequence to both corporate reputation and bottom-line financials. There are also companies that were unable to determine how the breach occurred, leaving them in the proverbial "between a rock and a hard place" as they try to thwart future issues. Not to mention, if the company was already facing other PR challenges prior to a breach (like Chipotle), its reputation can plummet into an ever-deepening hole.
No industry or business is exempt from cybersecurity threats.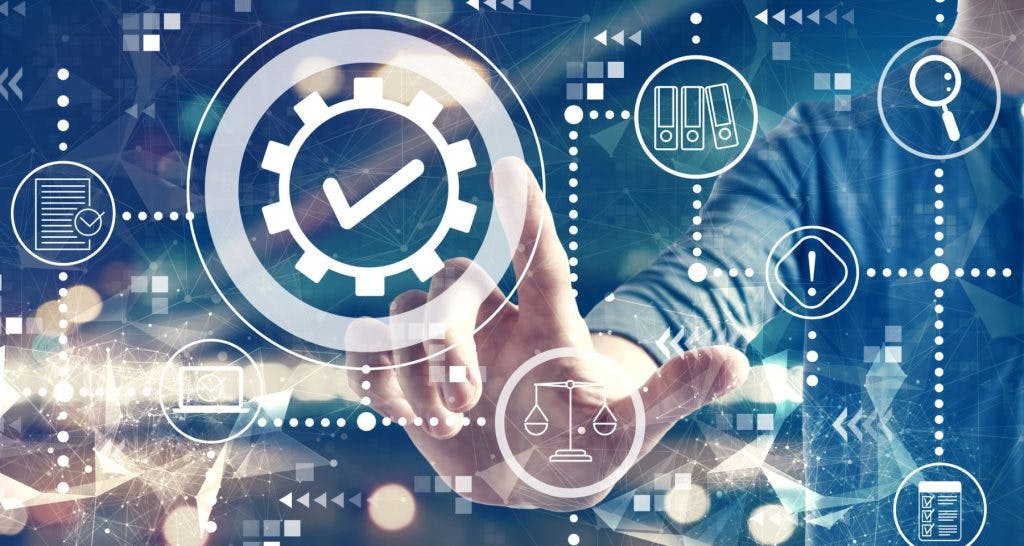 From regulatory and compliance issues, such as HIPAA and PCI, to intellectual property and more, virtually every company has an obligation to its customers, shareholders, and employees to protect sensitive data. After all, trust is everything when it comes to customer loyalty. 
Compounding cybersecurity issues further is an evolutionary work environment—where employees can work remotely, and clients and sub-contractors can access company files through APIs and other sources. This results in an increased number of connected devices which may not be approved or secure.
No company wants to be known for a data breach.

The bottom line is that whether in the cloud or stored on servers, you have files that contain sensitive information. Typically, companies have many users and devices with varying degrees of access to files, including, viewing, editing, file sharing, uploading, and downloading. Regardless of the size or industry, all companies possess the responsibility to protect and secure data and the desire to identify a solution that meets their needs while also providing extreme usability and features that allow even greater insight and analytics.
With a professional-grade file management solution, you can do more than simply secure your data. You can easily identify who has accessed what, what changes were made (e.g. an offsite download of a sensitive file), and when it happened.
Not only is it possible to protect your company and clients from threats, but you can also actually be proactive in putting a solution in place that will exceed your needs.
Wouldn't it be nice to be able to identify a disgruntled employee who downloaded client information to take to a different company through a report before it leaked to the media or clients were lost? Or better yet, ensure access was revoked beforehand? Wouldn't you prefer an easy way to control and manage access for an endless number of users from one place—whether that data was on a server or in the cloud? 
The best way to combat cybersecurity risks is to have a system in place that can meet your security needs, so you focus on your business, especially if you work in a compliance-heavy industry. 
At SmartFile, our customers represent nearly every industry that has been impacted by data breaches and security issues. We provide solutions and scalability for businesses of all sizes.
Put SmartFile To Work for You Today
Don't spend any more hours tirelessly researching and trying to become an IT Security expert. Leverage our expertise and let us find the perfect solution for you and your business.
At SmartFile, it would be our pleasure to handle all of your file transfer and storage needs. Our experts are always available to help you manage your confidential information. Contact us today to get the process started!