If you want to place your business in the best position possible to be successful, you need to invest in advanced solutions that can help you protect yourself against regulatory risks while also making lives easier for your clients and employees. One solution you may want to use is called managed file transfer. What is a managed file transfer, and why might it be helpful for your business? Take a look at a few important points below, and remember to rely on the comprehensive features provided by SmartFile. What do you need to know about a managed file transfer solution?
An Overview: The Definition of Managed File Transfer
You might be hearing "managed file transfer" for the first time, so you could be wondering why this is important for your business. Managed file transfer, usually shortened to MFT, is a technology solution that allows organizations and entities to exchange electronic data between people, systems, and businesses in a secure way. You probably have a lot of confidential information on your server, and you need to make sure that you protect your data accordingly. In order to comply with compliance regulations, you need to have the right platform, such as a managed file transfer program.
In general, there are two ways you can access this solution. The first is through an individual software program that you might use to conduct file transfers. The second is to invest in an online service that you can scale up or back. Regardless, MFT might also include a single pane for governance and visibility, which is important for making sure you comply with the latest regulations in your industry.
Recently, MFT has become incredibly popular for transferring secure data. As an alternative to file transfer protocol (FTP), secure file transfer protocol (SFTP), and hypertext transfer protocol (HTTP), it is critical to take a closer look at managed file transfer and why this might be the right solution for your business. What do you need to know?
Is Managed File Transfer Better Than a Consumer-grade File Transfer Protocol?
You might already have a file transfer protocol (FTP) in place, so you might be wondering why you should invest in MFT. Without encrypted FTP, there are several significant issues that are created by an insecure FTP. These include:
Security Risks: There are numerous security risks created by an outdated program. User IDs and passwords are not always encrypted, creating a serious security risk. Furthermore, because consumer-grade FTP clients are so common, hackers often have the tools necessary to breach critical systems. These weaknesses make it easy to intercept file transfers that are conducted using non-business FTP solutions. This places your confidential information at risk.
Lack of Control: You do not have total control over a consumer-grade FTP program. For example, you cannot create enforceable policies that schedule certain critical transfers above other work. You might not receive transmission channels for sensitive transfers according to the requirements of your business. You might not be able to interrupt and reprioritize transfers in a changing environment. You need a program that has more control, such as MFT, if you want to create an efficient business.
Blind Spots: Ultimately, you cannot fix what you cannot see. For example, a non-business FTP will not notify you when a delay happens. You also cannot route notifications to team members who can address the problem quickly. You might not even have access to a file log so you can proactively address problems created by the program. This creates significant compliance issues with which you need to reckon.
Recovery from Failures: You might also have a difficult time recovering files if the connection has failed. Therefore, you have to restart the program manually. You may need to resend an entire file regardless of what happened, creating more delays in your business. Errors might require multiple phone calls, emails, and text messages to address.
Ultimately, all of this adds up to significant expenses for your business. You might lose business if you develop a reputation of being unreliable. A traditional program will not give you failure notifications, transfer confirmations, or security alerts. As a result, your business cannot afford to continue using an antiquated program. So, what are the advantages you will enjoy if you decide to switch to an updated MFT program?
MFT Can Improve Your Compliance Measures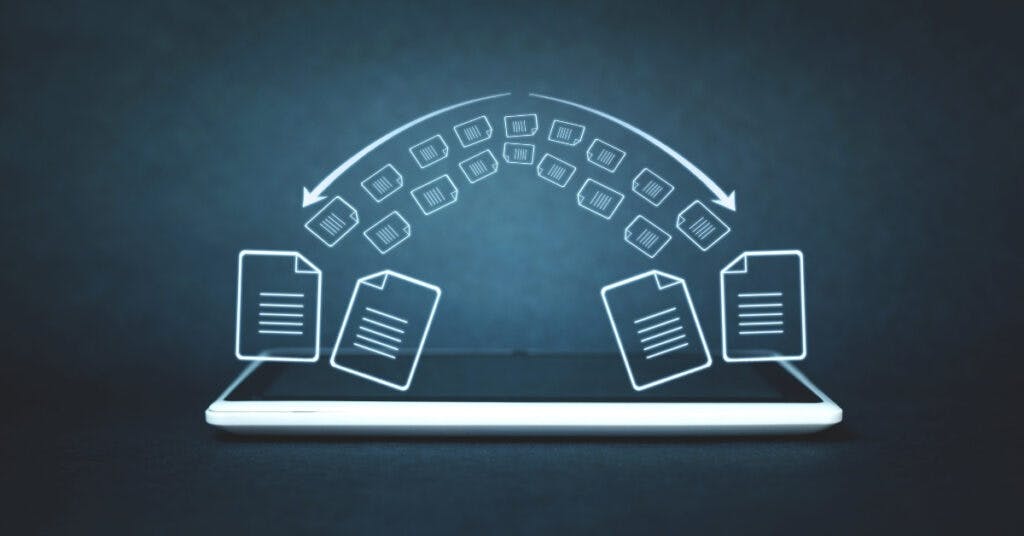 You must make sure your business remains compliant with all rules and regulations. Otherwise, you expose yourself to regulatory risk. By switching to an MFT solution, you abide by the three most important building blocks of IT compliance. These include:
Connection: You can consolidate all of your data into a single central location. If you keep all of your information on a shared system, you maintain visibility, protecting your data from harm while making sure your business operates cohesively.
Monitoring: Next, you can access improved monitoring procedures. It is easier to produce reports, manage automatic alerts, and conduct manual checks. That way, you can fix any issues before they cause problems for your company.
Communication: Finally, an MFT program can also improve communication. You will give your technology team access to the resources they need to point out the strengths and weaknesses of your compliance program. You can communicate about your status, making sure that your business is moving in the right direction.
If you are looking for a way to improve your compliance measures, then you should invest in an MFT solution, such as SmartFile.
SmartFile is HIPAA Compliant for Healthcare and Pharmaceutical Companies
If you work in the healthcare and pharmaceutical industries, then you need to protect the confidential records of your patients. One of the biggest issues facing the healthcare system today is compliance with HIPAA. One of the most popular MFT solutions is SmartFile, which is compliant with all HIPAA regulations.
Doctors need to communicate with one another, and there are instances where healthcare professionals may need to transfer records of certain patients to ensure adequate quality of care. When you transfer records, you must make sure confidential patient information is protected. The US Department of Health and Human Services has HIPAA regulations in place to safeguard patient information as it is transmitted. SmartFile meets all of these requirements, making it the perfect solution for companies that work in the healthcare space. With end-to-end encryption, granular permissions, and reporting information, you will never lose track of a file or patient record. This protects your healthcare organizations as well as the patient.
SmartFile is GSA Approved for Government Purposes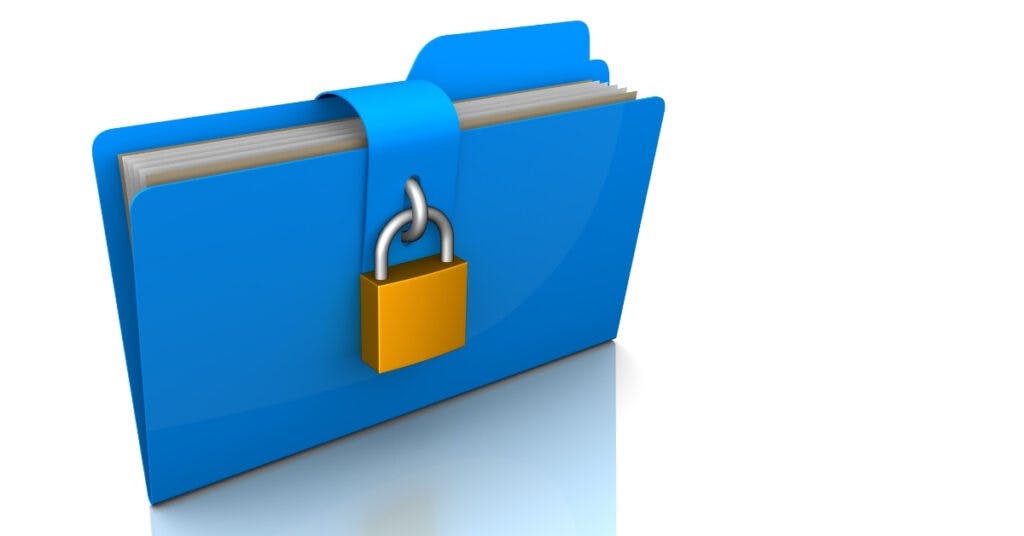 Furthermore, you can use SmartFile to send the documents and files with appropriate security measures, as SmartFile is GSA-approved. You can securely transfer files internally and between agencies. They are encrypted at rest to ensure you have maximum protection. You can also reduce your expenses through consolidation, streamlining your daily operations and improving your efficiency. You can manage your files through existing storage and access advanced transfer tools including VPNprograms and cloud solutions. SmartFile even offers discounts for government agencies, helping you save money while updating your practices.
What Are the Benefits and Features of Using SmartFile for MFT Purposes?
If you decide to use SmartFile as your MFT solution, there are several benefits that you will enjoy, including:
Unlimited Storage Space: You never know how much storage space you will need, and with SmartFile, you can scale up or back your plan as you need. No matter how big your files are, you have access to an unlimited storage option.
Self-Management: You can also make life easier for your technology department by setting up permissions for individual users. You are in total control of access control at your company.
Branded User Interface: You can customize your user interface to meet the needs of your company, ensuring you, your employees, and your clients feel right at home.
24-Hour Support: Even though SmartFile is one of the most reliable MFT solutions available, support is always available when you need it. Because your business never stops, neither does SmartFile.
There are several other features you will enjoy if you partner with SmartFile, including:
File Versioning
There might be a situation where you have accidentally overwritten certain types of files. When this happens, you need the ability to track and recall different versions of files. You are in total control of who can open up certain files and which files are closed. Then, you can eliminate outdated versions, creating more space while also reducing your risk. With SmartFile, you can share and update your files with ease.
Account Visibility
With SmartFile, you also have total transparency regarding individual accounts. Your administrators will have access to global security controls, limiting the risk of your business. Furthermore, you have access to advanced user authentication procedures including email and text confirmation. Finally, you will also have access to a variety of reporting tools including the number of downloads, upload dates, and user sources. This is critical for government compliance, legal protection, and data security.
Branded Portal
You can also take advantage of a branded portal, personalizing your business communication. SmartFile, You will have access to new ways to collaborate. You can share work in progress, keep your clients updated, and operate with a greater degree of flexibility. You also have total control over the security of your cloud, allowing your users to work remotely without sacrificing the security of your company. This includes firewall protection, virus protection, SSL encryption, and VPN options.
User Management
Furthermore, SmartFile also gives you total control over user management. You need the ability to control who can do what at your company and who can access what file. This is a critical part of protecting your data. You can define users, managers, and administrators. You can add and delete users as required, upgrading and downgrading your file sharing solution when needed. You can also take advantage of fruits to avoid permission problems. Take full advantage of these features to protect your information accordingly.
Make sure you take full advantage of these features by putting SmartFile to work for your company today.
Use SmartFile for All of Your Managed File Transferring Needs
If you are using an outdated program, your business is vulnerable to a variety of security risks. You are also creating inefficiencies, increasing your overhead expenses while wasting the time of your managers and employees. If you want to reduce your regulatory risk, increase your productivity, and streamline your daily operations, then you should take advantage of a managed file transfer solution such as SmartFile.
With access to a wide variety of features, SmartFile can make sure your business stays one step ahead of its competitors. Furthermore, you can modernize your security protocols, increasing the confidence and faith your customers and clients have in your brand. Even if you work in a field that has specialized security requirements, such as healthcare or government, SmartFile meets the individual requirements of these industries.
If you want to set your business up for success in the future, then you need to take advantage of all the features provided by SmartFile. At SmartFile, we always place the needs of our clients ahead of our own, and it would be our pleasure to do the same for you. Contact us today, and learn more about the benefits of going with an MFT solution for your business!