SmartFile recently integrated with ExactTarget's HubExchange to bring a time-saving large file attachment solution to email marketers. Hooray!
ExactTarget users, allow us to introduce you to SmartFile Attach, an app for sending large email attachments inside ExactTarget. Upload, attach, and send huge files via email quickly. SmartFile Attach also serves as a centralized location to manage all file attachments.
Pretty cool, huh?
SmartFile Attach Key Features
Send files of all kinds simply without worrying about file size! Think coupons, whitepapers, videos, ebooks, software, presentation slide decks, and high resolution photos – the possibilities are (almost) endless. ExactTarget customers can easily insert this content into email campaigns with a few simple clicks.
Other features include:
No file attachment size limit
Unlimited file attachment sends
Unlimited storage
Free live support
10GB free transfer
We are big on usability; that's why we built SmartFile Attach for time-saving customization. What does mean? Users can change the file display name (which is important for search engine optimization), write original download button text, and select recipient viewing options.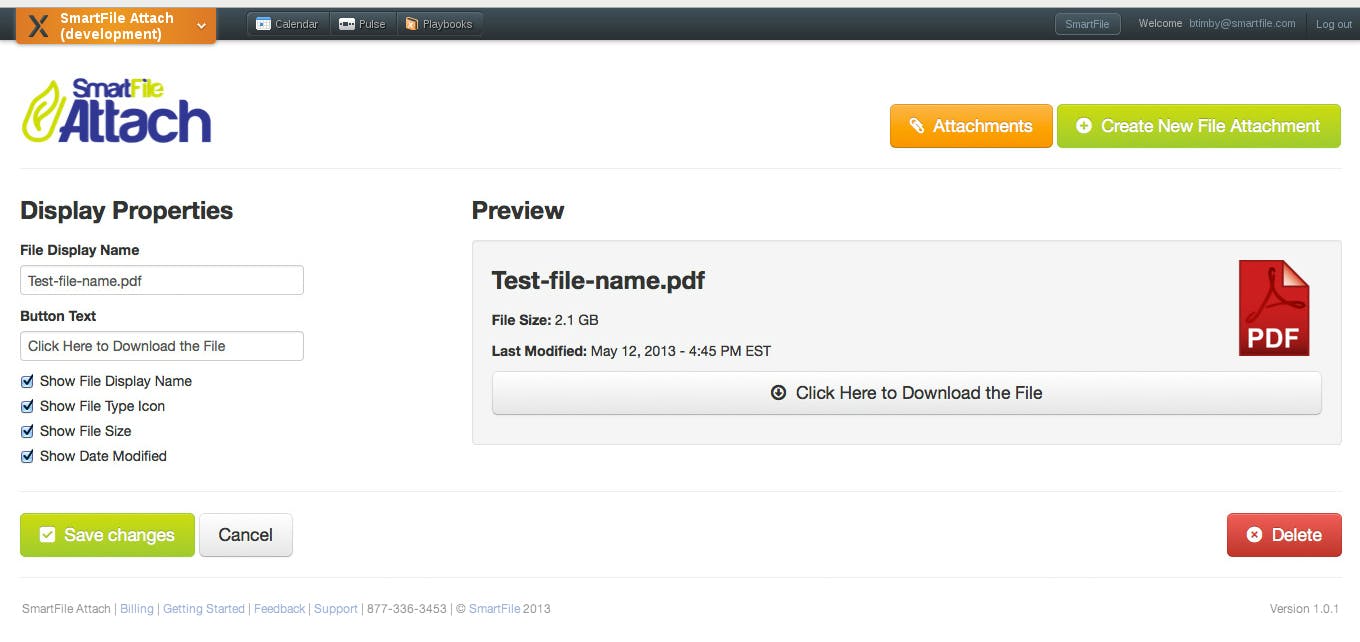 Supercharge Your Marketing Campaign with File Attachments Webinar Recap
CEO and Co-Founder John Hurley's webinar last Tuesday was part of ExactTarget's HubExchange Week. The thirty-minute presentation touched on the history of SmartFile and file storage, explained the basics of the SmartFile Attach tool, and answered attendee questions.
What problems will SmartFile Attach solve for ExactTarget customers?
Time involved – no more worrying about email provider speed issues, email deliverability issues due to file size and type, or external hosting hiccups
Files stored in multiple places – all your files will be in one place, making maintenance manageable
Multiple user accessibility – many hands make work light
If you missed John's webinar, the presentation is on Slideshare. He walks through how to use the app step-by-step.
More information about SmartFile Attach is available at www.smartfile.com/attach.