Many in the modern workforce are looking for the ability to work remotely. In fact, 80% of employees want to work from home at least some of the time. They cite fewer distractions, more flexibility, and higher productivity as some of their personal benefits. Additionally,  companies that allow remote work have 25% lower employee turnover than those that don't.
The freedom to work remotely can offer great benefits for both employees and companies, but without the right technology setup, working from home could be messy and unproductive. We've gathered a list of the types of technology needed for working remotely, along with a couple of platforms we recommend. 
Note that many of these tools have overlapping capabilities, so you most likely won't need one tool for each category below. However, you also probably won't be able to find one tool that will accomplish everything you need it to for the price you want to pay (unless you're really lucky). 
Internal Communication
With remote teams, internal communication must be frequent and clear. It's always better to over-communicate than end up reworking a portion of a project because of an unnecessary miscommunication. Assumptions can be deadly for organizations operating remotely. 
If your team is working from home, then there isn't a way for them to pop their head over the cubicle and ask a quick question about a project. A team member can always email their questions, but depending on a person's workload and inbox, the response time could be slow. For quick internal communications, many turn to an instant messaging tool to ensure any urgent messages are received and read in a timely manner. 
The Tools
Slack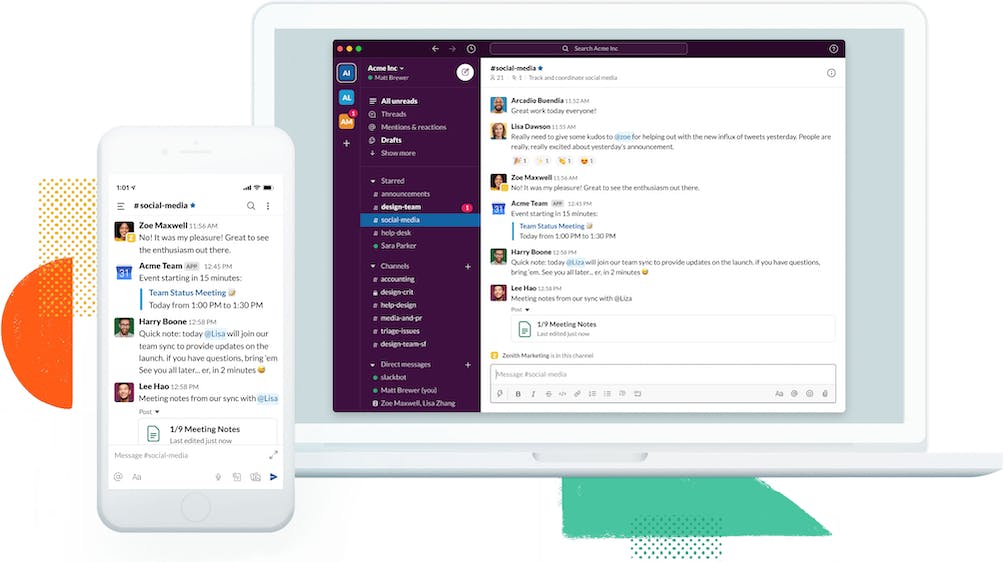 You've likely heard of professional teams utilizing Slack on their phones and computers to keep in touch with team members professionally and personally. But did you know that Slack's enterprise version has quite a few security features that can keep your organization compliant and your data safe?
Slack has compliance certifications and attestations and can be configured for certain specific industry regulations and international security and data privacy standards such as:
Microsoft Teams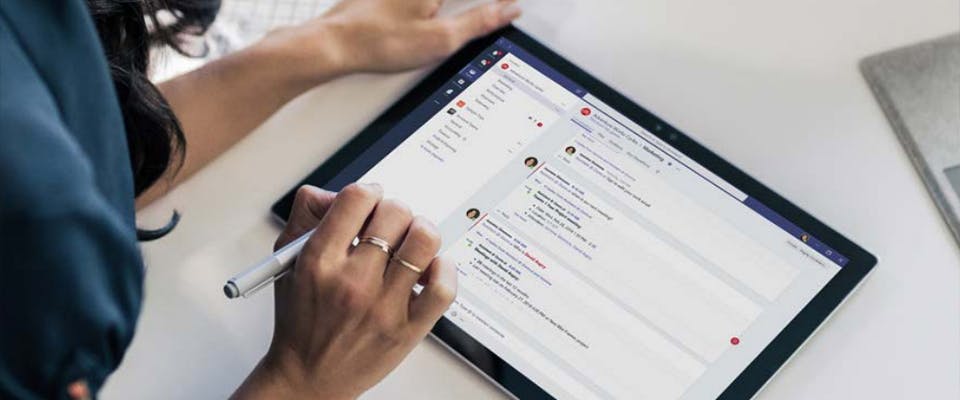 If your organization uses Microsoft, their Teams application works alongside other Microsoft Office 365 applications. As far as internal communication goes, Teams could be a one-stop-shop with capabilities such as:
Instant messaging
Meeting notes and recordings
Web conferences 
Audio conferencing
Scheduling paired through Outlook
Teams also covers a generous amount of compliance offerings by industry, region, and globally. Some advanced security capabilities include:
Advanced threat protection
Data loss prevention
Information protection architecture
If your team is going to use a third-party tool for internal communication, it's best to establish guidelines so your team knows how and when they should contact each other. While it depends on your organization and industry, here's a good rule of thumb:
If the question needs to be answered:
Within the week: email
Within a couple of days: an internal project management tool
Within a few hours: tools above
Immediately: pick up the phone and make a call
Video Conferencing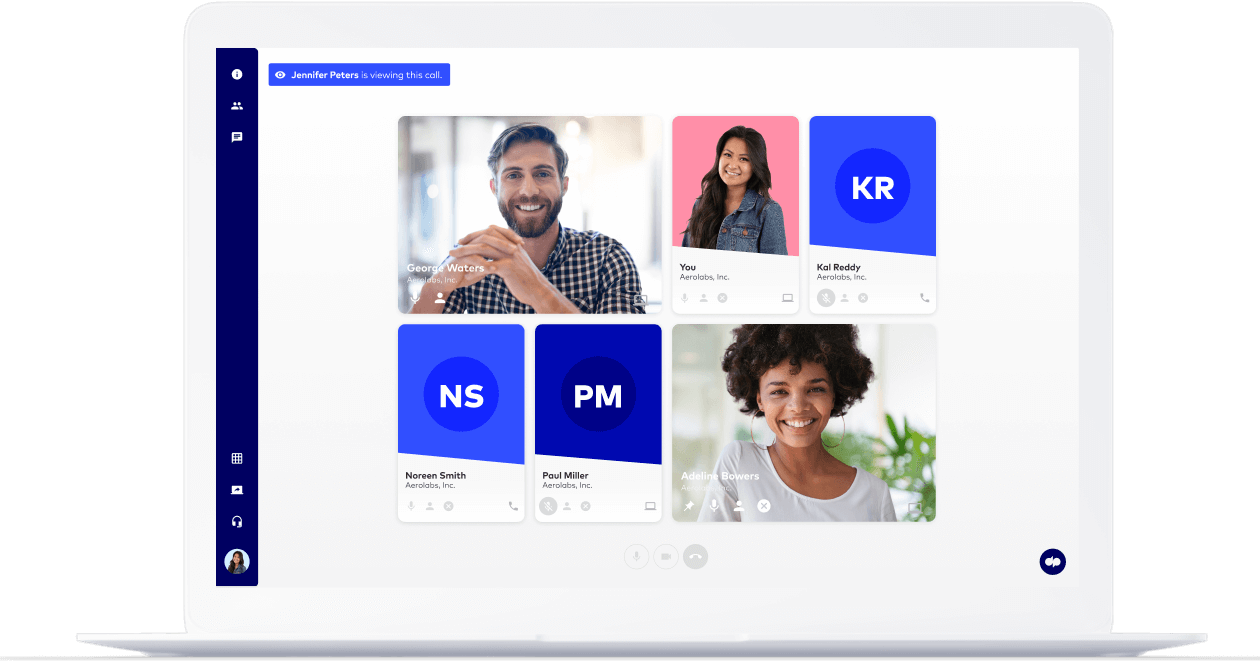 If you've ever asked a question on a conference call and received deafening silence, then you understand the frustration that can come with voice-only communication. People innately read facial expressions and other visual cues for information that you can't get through text-based or even voice-only communication. This is especially true for any type of impactful conversation like an annual review, giving constructive feedback, etc. It's always best to have those types of conversations "face-to-face," if you will. 
It's one thing to have a video conference and another to conduct it securely. First things first, whatever video conferencing system you use, make sure it's up-to-date. Legacy systems could have outdated security measures that can leave your sensitive data exposed. Similarly, always password-protect your conferencing groups. This includes any external communication to clients or leads, such as a public webinar. Do not post the meeting information online (ex. on social media) for anyone to see. Place it behind a form or send an email the day of with login instructions. 
Lastly, do not connect to teleconferences via unsecured wifi. If you have to be at a hotel or coffee shop for the video call, use a secured connection or a VPN. Otherwise, you could undermine the security protocols you have in place in your own offices and on your own equipment.
When it comes to choosing a video conference tool, you'll need to evaluate your organization's needs and budget. Here's a helpful article that can help you break down your options. 
Creative Collaboration
Some remote teams can fall into the temptation of working on their own instead of working together as a team to produce the best deliverable for the client. Diverse options and ideas of multiple people will propel innovation and creativity. 
In a remote work environment, you must be deliberate about collaboration; whether that's using the communication tools above to schedule calls or screen shares or utilizing tools to design and leave feedback. This is especially true when collaborating on design files.
Collaborating on a visual project is almost impossible over the phone, and even screen sharing can get messy. It can be difficult to interpret notes and edits when the designer is ready to go back and make them. And that's just for one round of edits. If designs need multiple rounds of edits or more than one stakeholder is involved, it's best to have one centralized method of communicating changes and ideas.
These tools are helpful whether your team is working from home or the office. 
The Tools
Filestage
With Filestage, you can manage the feedback and approval processes for all your files in one place. It will track all your versions so you can see the process from beginning to end. 
Click exactly where you need to make a comment, so everyone knows exactly what needs to be changed and how. For video files, comments will include the timestamp automatically. 
Filestage comes equipped with security features like:
Secure storage
Password protection
Roles and permissions
Secure file encryption
Invision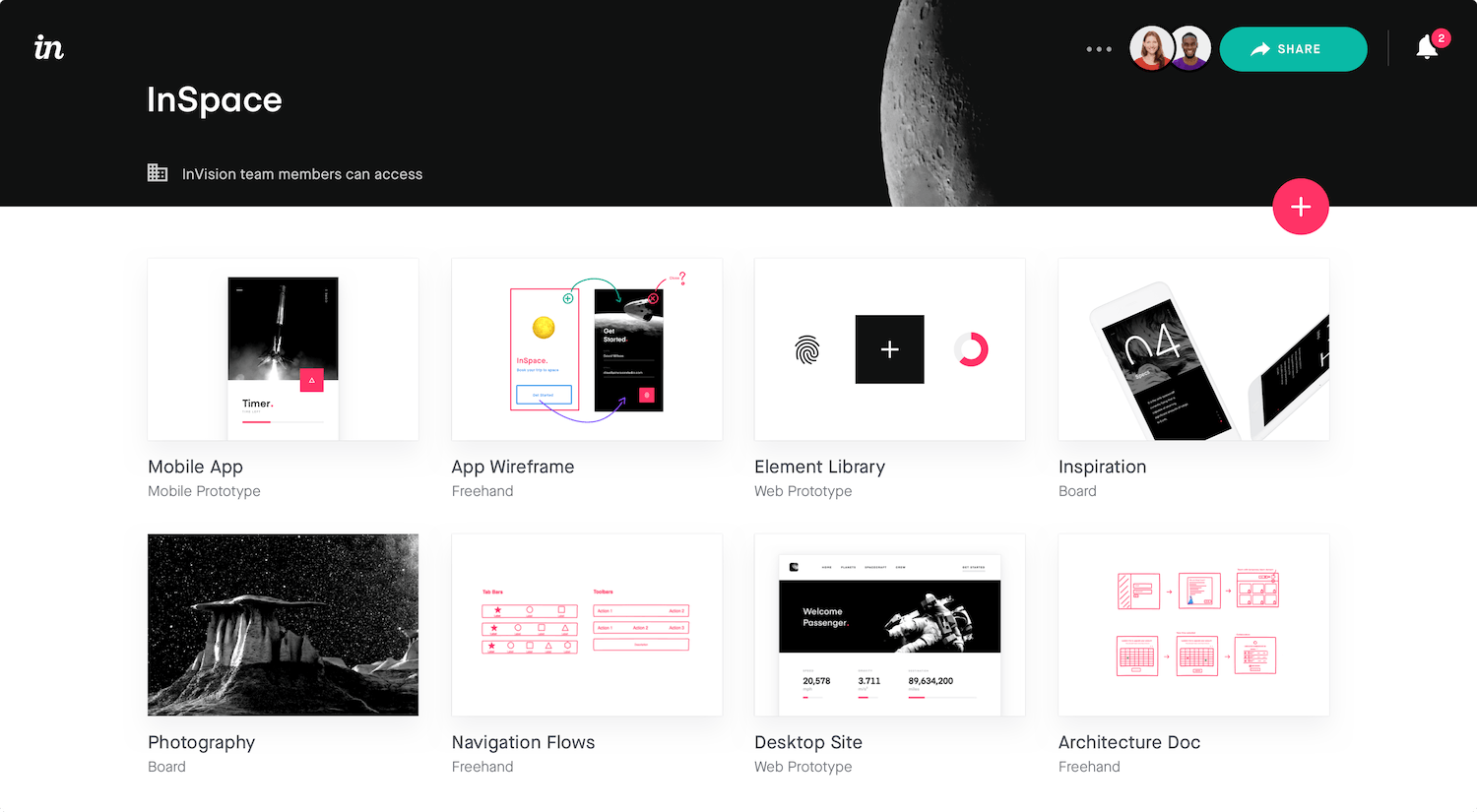 Invision is a digital product design platform that touts clients like Netflix, Amazon, and HBO. They offer different tools for ideation, design, prototyping, and design management that all allow for collaboration in different ways.
Their tool, Freehand, offers a digital whiteboard for design presentations and feedback in real-time, which is ideal for collaboration on the fly. Use presenter mode to walk stakeholders through your work. 
Time Management
Working from home comes with distractions that you might not have in a traditional office. Whether your kids are running around, you need to put in a load of laundry, or anything else that comes up throughout the day, good time management skills can be a lifesaver. 
Make sure you understand if you're more prone to overwork or to distractions and procrastination and you can use tools to mitigate burnout or avoid missing deadlines. 
The Tools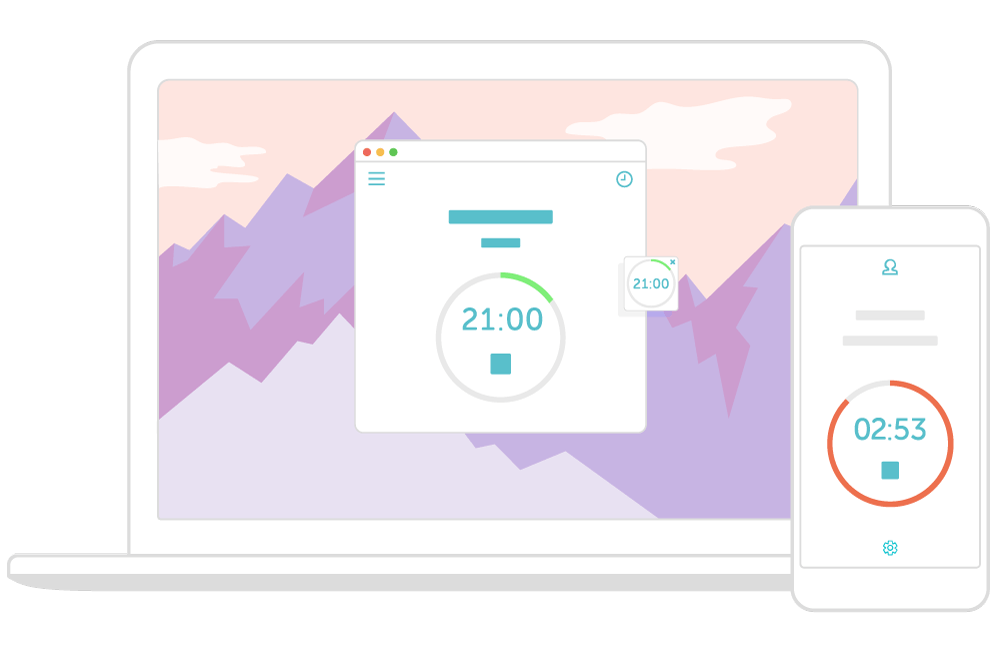 Focus Booster
Focus Booster uses the Pomodoro Technique in which you work in short sharp bursts followed by short breaks, to be most effective. Customize session length, notification preferences, and more to fit your workflow. If you want to use it as a time tracker, it can do that too. Use the reporting feature to get a better understanding of your personal work cycles so you can improve your productivity.
Timely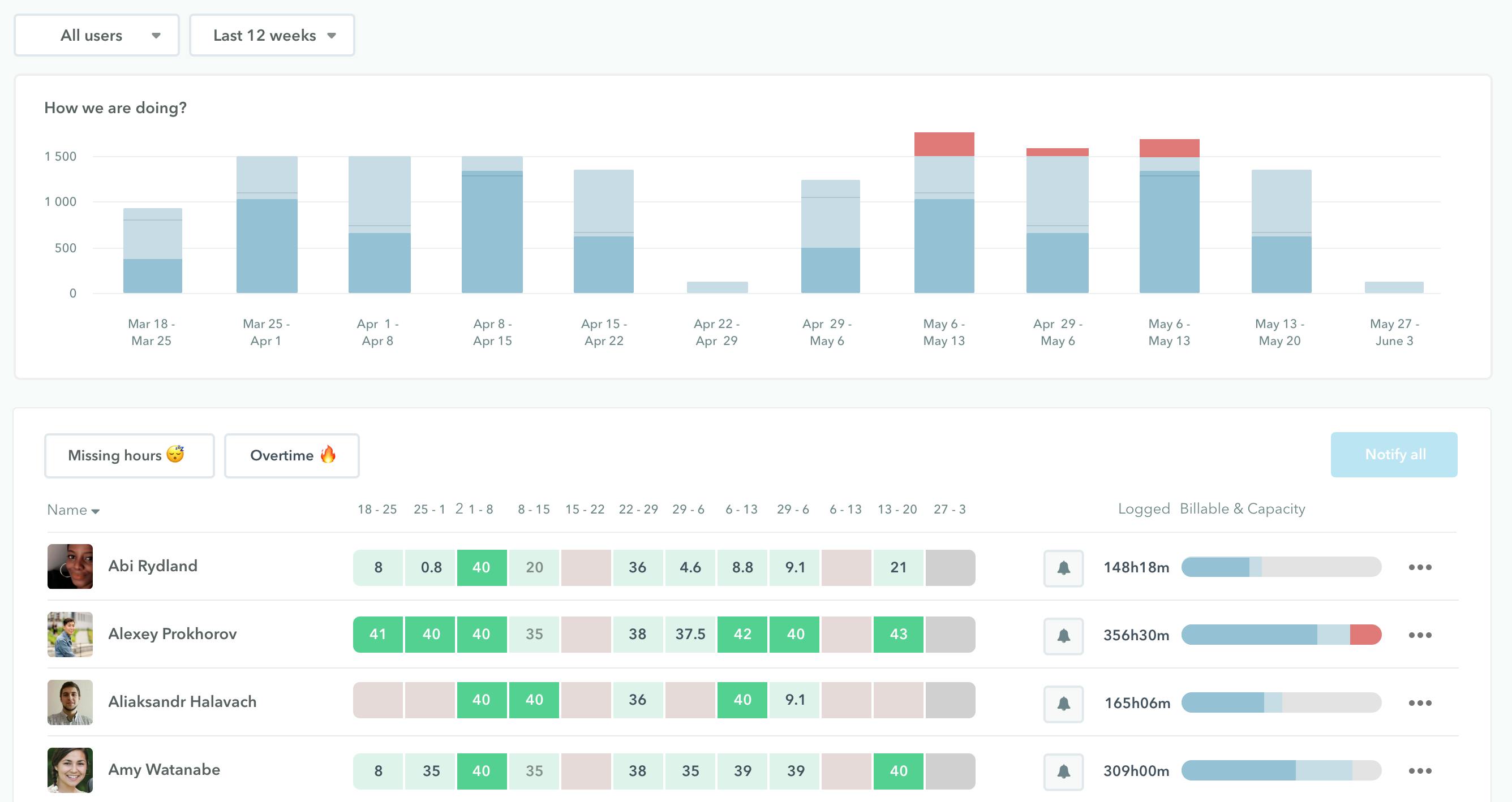 Timely automatically tracks everything your team works on, providing an accurate account of all business time with minimal effort. Their real-time KPI tracking can help make sure your team's projects are on track and on budget. Monitor team performance against key metrics, including billable percentage and capacity.
Timely's flexible tagging system helps you see exactly where project time is spent, and their real-time project dashboards help monitor budget spend.
Hardware
There's plenty of cool tools online to keep you connected and productive, but that all goes out the window if you don't have the hardware to back it up. Of course, you need the basics like a mobile device, keyboard, mouse, etc. but there's some other hardware that makes working from home more productive.
First and foremost, make sure you have a secure internet connection. That means you can't use your neighbor's wifi just because they forgot to put a password on it, and you shouldn't use any public wifi. You need to keep your company and client information as secure as possible and using an open or public wifi connection is like alerting cybercriminals that it's open season on your confidential data. 
It's also a good idea to have a backup internet connection, so you don't lose it when you need it most. Because that's always when you lose internet connection: when you're in a video conference call, on a tight deadline, or hosting a live webinar. You can use a hotspot as a backup or even contact your mobile data provider for LTE backup.
There's a couple of items that aren't a necessity for working remotely, but they do make it more comfortable or even enjoyable. For example, having a second monitor while you're working from home can help you increase productivity and keep you from squinting at your small laptop screen. 
Additionally, utilizing a good-quality office chair will do wonders for your body so you won't need to suffer from back pain or other conditions caused by a desk job. 
File Sharing and Storage
For your workday to run smoothly, you'll need access to your files and documents wherever you are—and securely. With a file sharing solution, you can do business anywhere you have an internet connection without worrying about whether or not your files are safe.
Remote work has been shown to increase worker productivity, and a smart file sharing solution can help you be even more productive.
SmartFile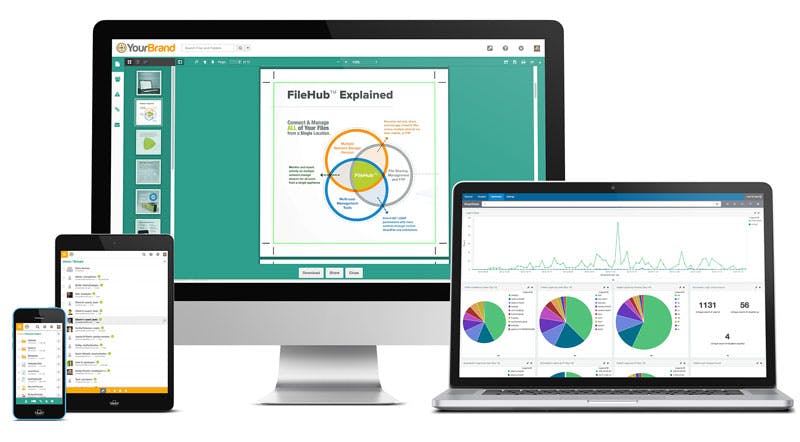 SmartFile offers secure file sharing and storage that help you easily manage and share large file structures inside and outside your business. We aim to enhance usability, decrease unauthorized file sharing, and eliminate IT file-related headaches with features like:
Granular permissions
File versioning
Branded client portal
Audit trail reporting
Activity notifications
HIPAA compliance
Integrations
Single sign-on
The number of people who work from home has increased by 173% since 2005, and we don't see that momentum slowing in the future. Give your team the tools they need to find success with remote work.