Happy Friday!
It's time for #FollowFriday (#FF)! Some tweeters like to give handle shout outs on their accounts; this is fine, of course, but it doesn't give you a lot of explanation as to why you should follow those people. What makes them so great? It's hard to tell from just a username/handle.
We focus on providing value to our customers (and you, our readers) at SmartFile and that's why we want to showcase a few members of the SmartFile community that we think are really great and explain how or why they will add value to your network. Below are a few of our favorite tweeters and why you should follow them on Twitter (in 140 characters or less):
freak3dot: helpful, insightful, funny. A rockstar from #TeamSmartFile.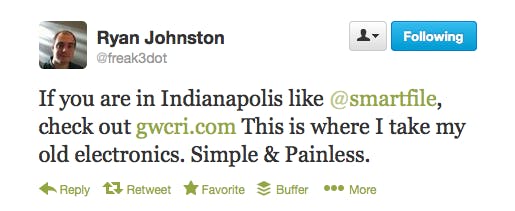 travisc94: super smart, super creative, helpful. College student with impressive Python prowess.

joemckendrick: writer, approachable, well-researched. You'll find his stuff on Forbes and GigaOm.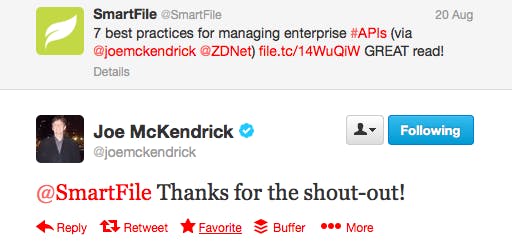 kicksopenminds: engaging, shares great content. Computer science whiz, Python enthusiast.
cptmashek: geek, web developer, Linux hacker. He's a gamer, too!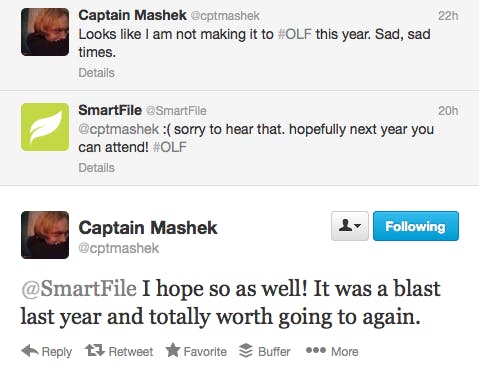 Be sure to follow us on Twitter (@SmartFIle). Happy Tweeting!