Is your data safe? Are you sure?
According to a CyberFactors LLC survey, there were more than 1400 cyber breaches/incidents in 2012 with more than 20% of those breaches involving insiders or third party contractors. Of those breaches, most involved the theft of personal information. These numbers aren't available for 2013 yet, but we predict those percentages will only rise.
Here's a more in-depth look at the survey from Forrester:
1,468 (publicly reported) incidents. This includes everything from stolen laptops to external hacks to third party partners mishandling data to employees accidentally disclosing data via email.
274,129,444 (known) records compromised. In the 608 cases where there was a record count reported, this was the total count.
Personally identifiable information (PII) was compromised in 53% of cases. Think credit card or bank account informtion, as well as medical or health insurance information.
Company confidential information (CCI) was compromised in 4% of cases. This includes things like proprietary intellectual property (IP), compensation data, business plans, corporate financial data, and information subject to a non-disclosure agreement with a third party. These types of incidents may not always be publicly reported, assuming that organizations are even aware that it has occurred or is happening.
Governmental information was compromised in 42% of cases. This includes things like address, voting data, driver's license numbers, state or Federal tax IDs, Social Security numbers, and passport information.
Incidents stemming from the healthcare, government, and education sectors made up roughly half of the events reported.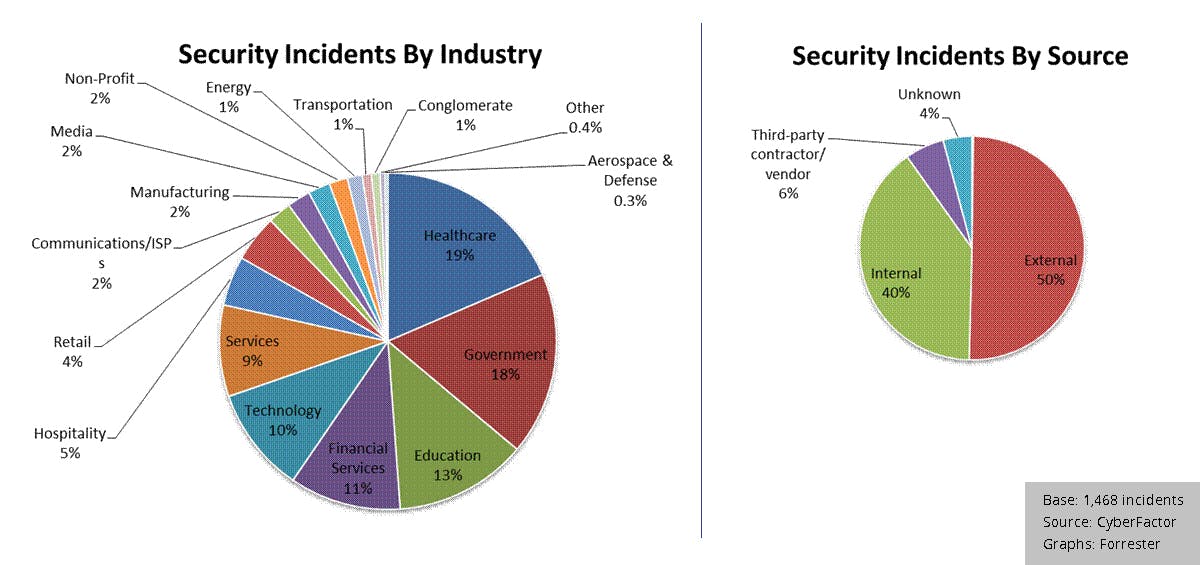 Pretty scary stuff, huh?
Have you ever dealt with an information or security breach, either personally or professionally? What happened and how was it resolved? Share your experience in the comments below.
Image Credit: LogTech.com