We're giving away an awesome limited edition Hulk statue. It's big, it's green, and it can be yours. Interested? Keep reading.
How to Enter
We want to see, and potentially showcase, what you've done with your SmartFile for Developers account. Send us some information on what you've used it for or what you are currently working on to be entered into a drawing for the Hulk.
It's easy and shouldn't take you more than a few minutes! Click here to fill out a quick four-question survey and be entered to win.
Haven't used your Developers account yet? That's okay — you are still eligible to win! Sign up for a SmartFile for Developers account (free) so we can showcase your project! Once you've done that, send us your feedback to help improve our product and community.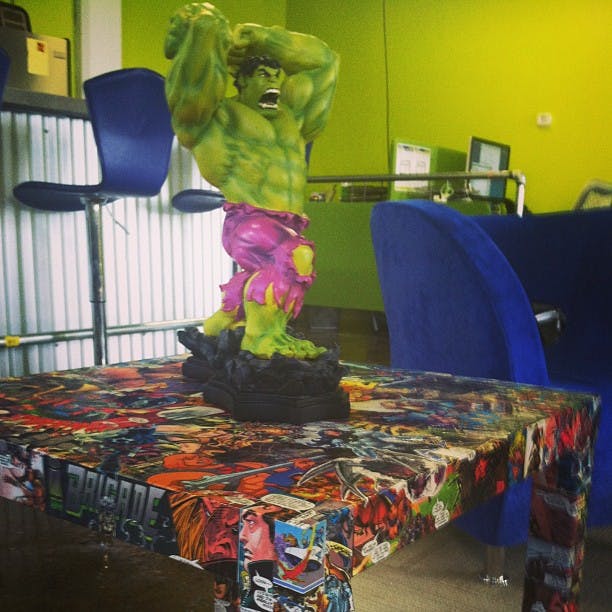 The Fine Print
Survey responses must be submitted before August 1st, 2013 to be eligible for the Hulk drawing. You must have a registered SmartFile for Developers account to win. The winner will be announced via Twitter on August 5th, 2013. Be sure to follow us (@SmartFile) so you don't miss the announcement! One entry per person, please.
How to Get More Entries
Share your survey participation on social networks for additional drawing entries! It's easy! Use hashtag #SmartFileDev on Twitter, Facebook, Google+, and LinkedIn. SmartFile must be tagged in your post for it to count toward additional entries. You are allowed one more entry per social network. Sharing it with all your social networks could give you four additional entries!
Not sure what to say? Here's is a sample update: "I just completed the developer survey for @SmartFile and increased my chances of winning a limited edition #Hulk statue! #SmartFileDev". You can use hashtags on Facebook, Twitter, Google+, and LinkedIn. Make sure to tag SmartFile! Find us on Facebook, Twitter, Google+, and LinkedIn.
Good luck and thanks for being a part of the SmartFile for Developers community!