If you thought your days of all nighters were left in your college years, think again. Hackathons are becoming more prevalent in today's workforce; employers want to take advantage of the "urgency" factor to create and develop new projects. These late night events are especially effective for programmers and developers because they usually prefer to work late at night anyway.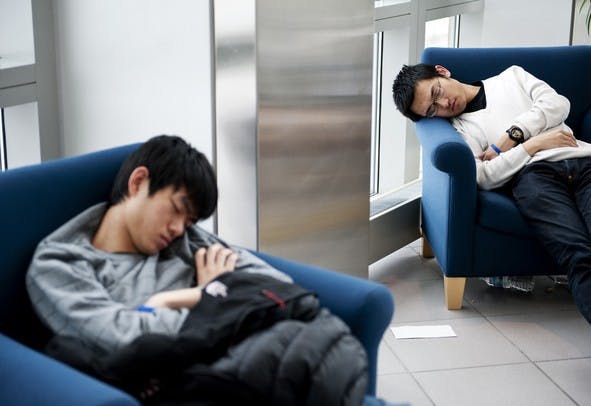 First things first, what is a hackathon?
According to Wikipedia, a hackathon "is an event in which computer programmers and others involved in software development, including graphic designers, interface designers and project managers, collaborate intensively on software projects." It sometimes involves a hardware component, too.
Hackathons typically last between a day and a week in length.
Some are simply educational or social, although the goal may still be to create usable software.
Hackathons tend to have a specific focus, which can include the programming language used, the operating system, an application, and/or an API.
Hackathons are also known as a hack day, hackfest, or codefest.
So how do hackathons work exactly?
In a nutshell, employees (and sometimes volunteers) work throughout the night to get a project done. Sometimes the work is client-specific; oftentimes it serves as a boost to the company culture.
Hackathons normally start with a presentation about the event, explanation of rules, and background information on what is going to be built. Participants then brainstorm ideas and form teams based on individual interests and skill levels.
For hackathons that last 24 hours or longer, especially competitive ones, eating is often informal, with participants munching on food like pizza and energy drinks while coding into oblivion.
Sometimes sleeping is informal, too, with participants sleeping on-site with sleeping bags.
At the end of hackathons, each work group usually presents or demonstrates their results.
Earlier this year, Smartfile held a "Bake-Off-athon" in preparation for the 2013 SmartFile Bake Off. We spent 24 hours with brilliant and talented college students from around the state as they raced to finish their team project using our API. Our hackathon proved that enough pizza, Red Bull, and scooter rides can produce great things! You can read all about our bake off in this recap post.
What do you think you could create if you had 100 GB of online storage, the most robust file API, unlimited requests, and unlimited data transfer? If you are interested in putting your coding prowess to the test SmartFile Developers can help. Bonus: sign up is free!
Image Credit: Ann Arbor