If you are looking for a way to efficiently transfer files across multiple government agencies, then you know security is one of the most important factors you need to consider. Even though you need to make sure you provide reliable access to certain pieces of information, you need to make sure you do not make that information vulnerable to theft or damage. What do you need to know about this process? Learn more about how SmartFile can help you.
What Government Agencies Should Not Do
Even though it can be frustrating to transfer files securely, it doesn't have to be. There are options out there that can make it easier; however, it is important to avoid several common mistakes when trying to transfer files across government agencies. These include:
Do Not Use a Consumer-Grade File Sharing Platform
Even though you may be looking for inexpensive options to help you transfer files across government agencies, you need to stay away from consumer-grade file-sharing platforms. The reality is that these are vulnerable to data breaches, May steal your data, and do not have the appropriate security. Therefore, you are increasing the vulnerability of your files.
Do Not Attach Files To Emails
Furthermore, you should not attach important files to emails. Your documents are vulnerable in your inbox, network, and on the surface of your email hosting service. This makes it easier for cybercriminals to get a hold of important information. Therefore, you should avoid attaching files to emails and should focus on a secure method instead. 
Secure Transfer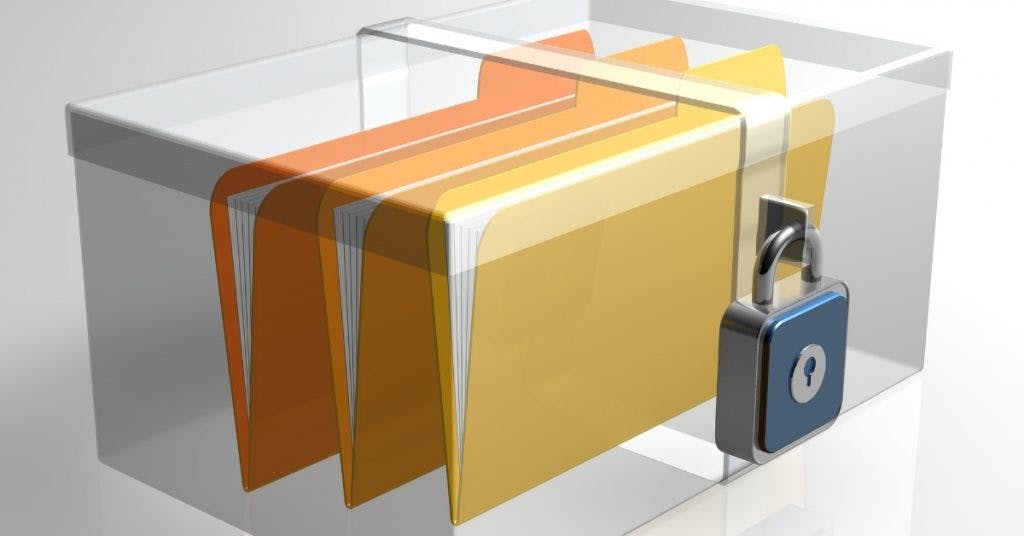 Even though it may take a bit of time and effort, you need to focus on a secure transfer method when trying to send files across multiple agencies. There are several essential components of securing your transfer of valuable documents. These include: 
Password-Protect Your Files: First, you must make sure you always protect your files with an appropriate password. That way, even if someone gets their hands on the files, they still need the password to open it. You should make sure the password is hard to guess, includes letters and numbers, and is rotated regularly. You might even want to think about two-factor authentication to protect your files. 
Encrypt Your Files: Next, you should also focus on encrypting your files. File encryption is important because it ensures only your client can open the document. You also have the power to delete the encryption keys from the controller if something goes wrong. You can also protect the data at rest once it has been uploaded to the server.
Internal File Server: You can also take advantage of an internal file server with FileHub from SmartFile. With access to failover for disaster recovery, activity-tracking, virtual appliances, and unlimited file sizes, you are in total control of your sensitive government documents. 
These are just a few of the most important elements you need to consider when trying to secure important documents. SmartFile helps you do all of that. 
Increased Compliance with Activity and Notification Features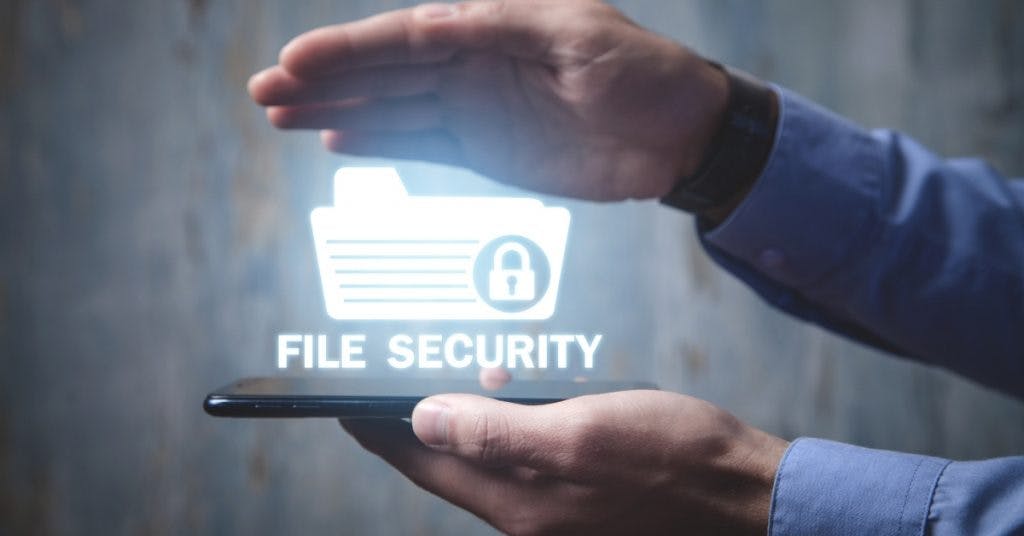 Furthermore, you should also take advantage of activity and notification features that can help you improve compliance and reduce your regulatory risk. Even though there have been numerous government regulations that have made this more difficult, you can still focus on the building blocks of IT compliance, which are:
Connection: You should consolidate all of your data into a central location to have an easier time keeping your individual departments on the same page.
Monitoring: When all of your data is in the same place, you will have an easier time monitoring it. That way, you can easily produce reports, manage automatic alerts, and conduct manual checks. 
Communication: Finally, you should also ensure adequate communication across all departments so that you can quickly respond to any changes in your confidential data. 
There are several important activity and notification features you can take advantage of through SmartFile. These include:
Track File Versions
It is important for you to keep track of the most recent version of every file. If you are tired of long email chains with multiple versions of the same file, and you should take advantage of file versioning from SmartFile. That way, you can quickly and easily overwrite files that are outdated. By getting rid of file versions that you no longer need, you can reduce your risk and improve your compliance with all government regulations. You should not have to worry about which file is the most recent one. SmartFile gives you access to file versioning and live documents that can improve teamwork in your department.
Access Control Through Administrator Accounts
Next, you can also take advantage of administrator accounts through SmartFile. Administrator accounts are important because they provide you with access to global security controls. With increased visibility comes more data security. You can also have total control over user authentication, making sure that every account at the right permission. Then, with reporting, configuration, and automation features, you have even more control over the most important government files at your agency. This is important for security and compliance.
User Management To Reduce Risk
Finally, you can also take advantage of user management to reduce risk. You can use groups that make it easier to manage individual accounts. You can also control who has access to what files. It is important to make sure everyone only has access to the files they need to do their jobs. That way, if their credentials are compromised, cybercriminals do not have access to everything on the server. With SmartFile, you can regularly audit individual users and make sure everyone only has access to the minimum necessary files.
Consolidation and Efficiency
Today, there are lots of people who are working from home. There are many government departments that are spread out. Therefore, it is critical for you to make sure that everyone is on the same page. There are several ways you can do this using SmartFile.
Break Down Data Silos
If you want your department to operate efficiently and safely, you need to eliminate data silos. Data silos create a lot of extra expenses for your department. Furthermore, they reduce efficiency because people are unable to work together. Data silos can also create a lack of trust, leading to much slower response times. With access to SmartFile, you can get rid of data silos by increasing collaboration using live documents. Now, it is possible for people to see the changes other people make in real-time. Instead of relying on email chains distributing multiple versions of the same document, you can centralize information, increase collaboration, and take advantage of file versioning, which can make a significant difference in your daily operations. 
Use Failover, Redundancy, and Availability
Furthermore, with access to SmartFile, you can also take advantage of failover systems, redundancy, and availability. When you have a failover system, you have a standby server that is automatically activated if your primary server goes down. This allows your department to remain operational. Furthermore, you should have redundancy systems in place, meaning that if you cannot access your information on one system, you should be able to restore it from another one relatively easily. Finally, with access to SmartFile, you can also increase the availability of your files because of failover and redundancy systems. Your website can continue to operate well even if a significant amount of stress is placed on it. 
If you can take advantage of all of these features, you can place your employees, partners, and government departments in the best position possible to be successful. 
GSA Approved
Furthermore, one of the biggest advantages you can take use through SmartFile is that you will be using a system that is GSA-approved. This means that SmartFile has been specifically allowed to sell products or services to the United States government via the General Services Administration. This is the organization that is responsible for all purchasing operations within the government using schedules or contracts. Even though this requires a lot of research, time, and perseverance, SmartFile is GSA-approved, which means that all products and services are ideal for government departments. 
Furthermore, it is important for you not to ignore the dangers of Shadow IT. This is something that takes place when your employees take their technology into their own hands. For example, they may use software programs, applications, and devices without the approval of the IT department. The biggest danger of this is that not all of these devices have adequate security. If they are dealing with sensitive government files on a regular basis, the lack of security on some of the applications, software, and devices that use on their own can be a significant issue.
Fortunately, there is a way you can deal with Shadow IT. You can do so by putting SmartFile the work for you. Keep in mind that with removable media and bring your own device policies, this is something that is only going to get worse if you jump on it now. If you take advantage of SmartFile, you can increase communication, implement appropriate security training, and centralize authority and responsibility to make sure employees are abiding by all relevant policies. You can even use SmartFile to conduct regular audits, making sure that people are complaining. 
SmartFile is a Great Option
Ultimately, if you are looking for a way to take care of your files while also increasing efficiency, then you should take advantage of SmartFile. This is a software option that has been developed specifically for government departments. Even though data breaches are a significant issue right now, you can increase security by taking advantage of all the features provided by SmartFile. Furthermore, you don't have to worry about hampering the efficiency of your department because there are numerous advanced features you can use to make life easier for your employees.
For example, you will have access to file management services on your premises. With access to compliant file management systems behind a secure firewall, you can keep your IT department happy while making it easier to manage your files from just about any appliance you have. With multiple firewalls in place, professional password authentication services, and the latest in virus scanning, you can keep your sensitive files safe from harm. 
Ultimately, these are just a few of the many reasons why so many government departments have already decided to go with SmartFile. This could be the solution to help you improve file management, increase security, and remove delays from your daily operations. If you would like to learn more about how SmartFile can help you take care of your sensitive files, then contact us today! We look forward to hearing from you.